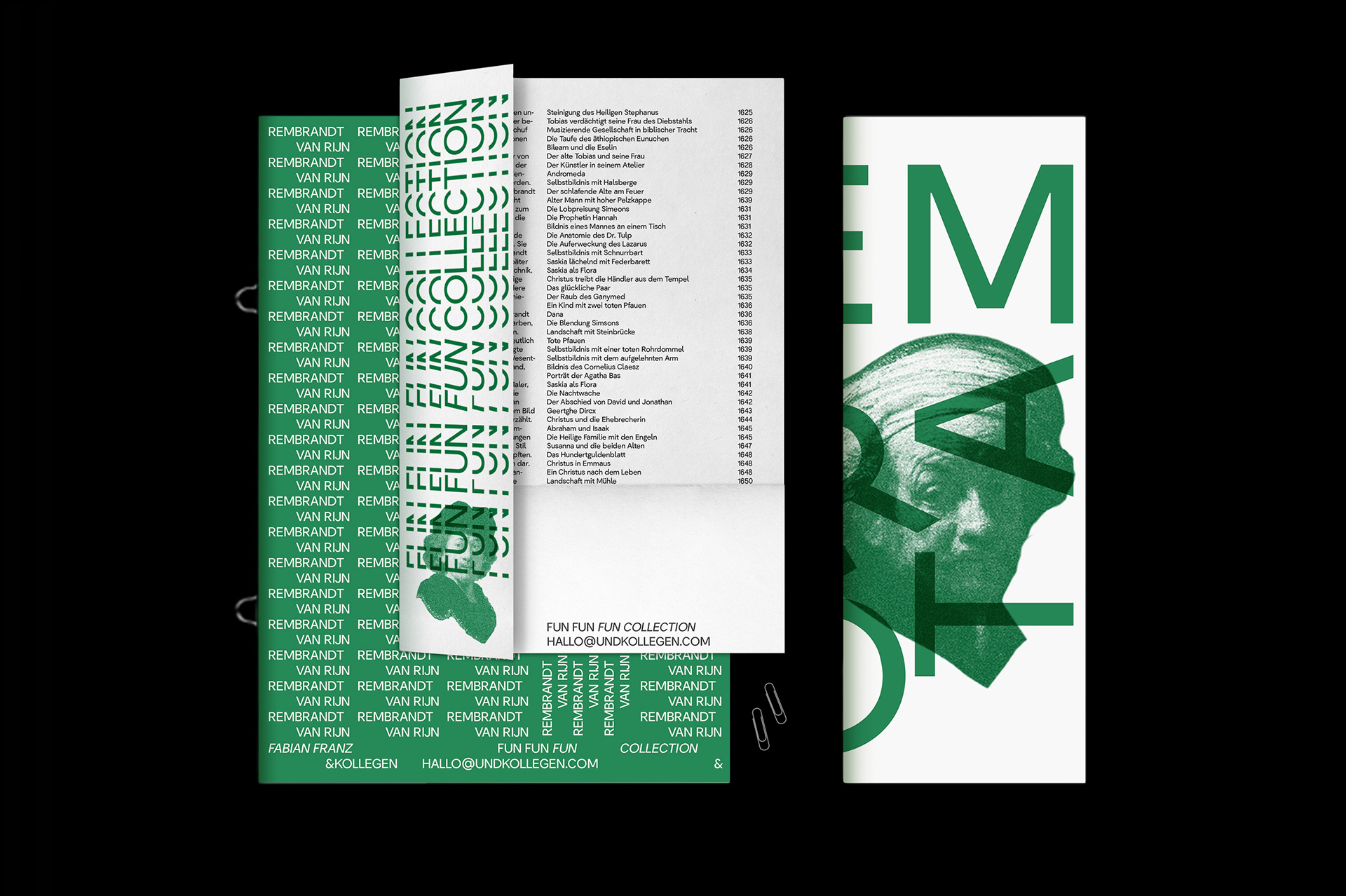 A free, design-oriented project that focuses on the life and work of Rembrandt van Rijn. The

experimental work

with different formats and forms of representation was in the focus. In addition, the project served to test, analyse and expand an early state of a

classicist grotesque

typeface of its own.
Category:

Font Design, Print & Layout


Printed on Munken Print White, stapled
Typeface: Zorro Prototype