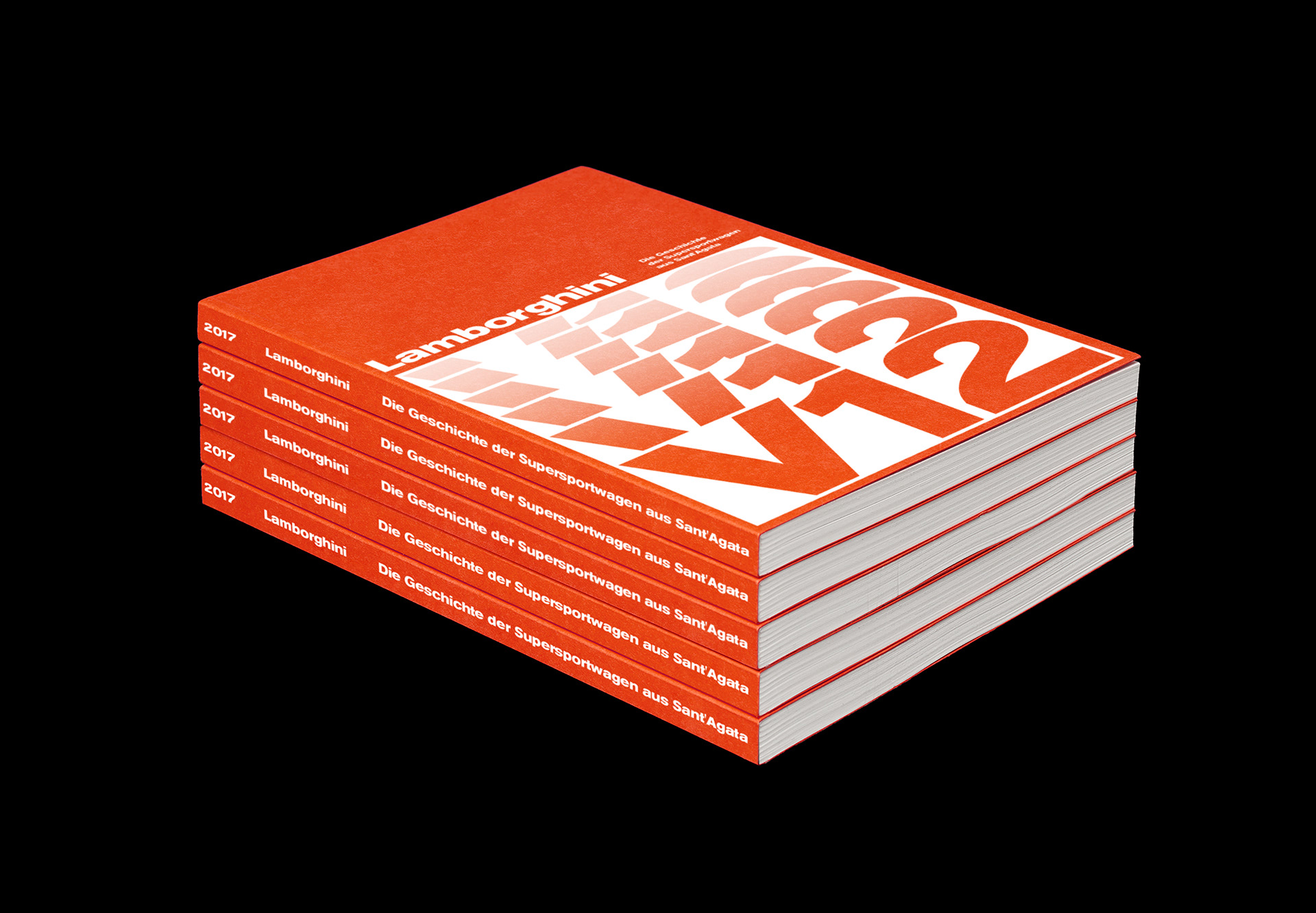 For over 50 years, Lamborghini has been one of the world's

most flamboyant

and

exotic

car brands. Many cars were collector vehicles from the moment they rolled off the production line. Beneath their

stunning bodywork

lie chassis and powerplants bristling with the best technology of their respective eras. Lamborghini's latest supercars zip from 0 to 60 miles per hour in

under 2.5 seconds

and hit top speeds in excess of

240 miles per hour

. Their prices are equally staggering.
»Lamborghini, V12«

is devoted to all of Lamborghini's performance cars. No enthusiast of these world-class sports cars will want to miss it.
​​​​​​​
Catalogue: soft bound with tipped-in images, 112 pp., 205x292 mm, 
digital printing and silkscreen
Personal Project 2017; not available