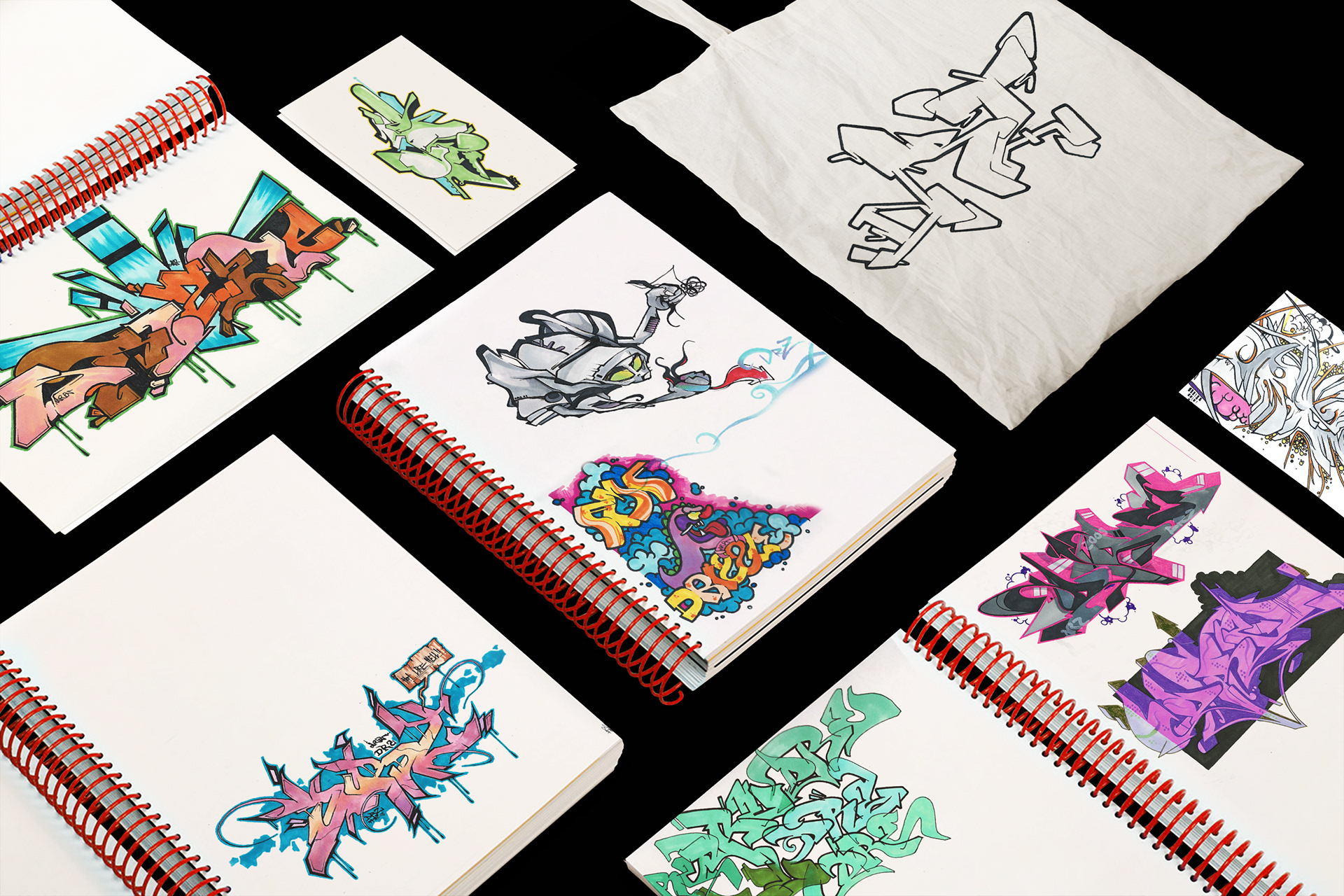 I've found one of my old graffiti sketchbooks. It's about ten years old, but I still like the stuff. The book was used to sketch out and plan potential graffiti, and to collect a huge range of different styles (inspired by different graffiti artists, 

especially Dare and cantwo)
to find new approaches and solutions. Looking back, I think graffiti taught me a lot about graphic design. Colors, typography, shapes – and to always keep your eyes open.
Category:

Illustration, Lettering
Personal Project, 2006–2008